Home

|

FIB - Flying Inflatable Boat
FIB - Flying Inflatable Boat Polaris srl
Seller / Manufacturer / Information
Polaris
The FIB is a Flying Inflatable Boat, combining the best from the air and the sea.
The FIB was designed and patented by Polaris Motor SRL, an Italian maker of hang gliders and ultralights in 1986. Polaris worked with the RIB (Rigid Inflatable Boat ) manufacturer, Lomac Nautica the create a safe seaworthy and airworthy ultralight.
More than 1000 FIB have been sold since 1987!
Source: polarismotor.it
Specifications
Empty weight: 476

lbs

MTOW: 895

lbs

Stall speed: 26

kts

Cruise speed: 38

kts

Never exceed speed VNE: 43

kts

Engine: Rotax 503, 582
FIB - Flying Inflatable Boat
Switch to
metric
system.
More information
Trike / Flexwing Manufacturers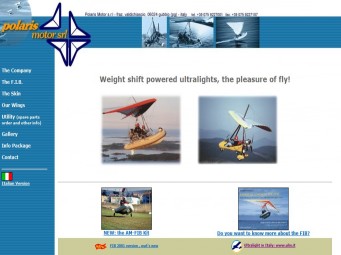 Videos