SALES & SERVICE
BRISTELL NG5 RG
Posted: Monday 10th August 2020
Category: Ultralight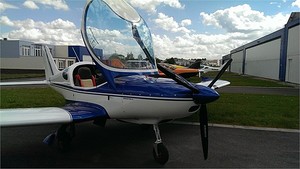 Description:

Low wing, Two seat ultra light airplane for sale.
ENGINE and AIRFRAME TIME: 475 hrs
Manufacturer: BRM Aero
Model: BRISTELL NG5 RG
Retractable undercarriage
Always kept in hangar and maintenance only with certified firms
Based at EVAD inrt, Price 85 000 EUR Phone:+37129215654
Information! This classified has been placed in the expired ads section due to old age.