FOR SALE
Demo recent Seamax for sale
Posted: Sunday 6th January 2019
Category: Amphibian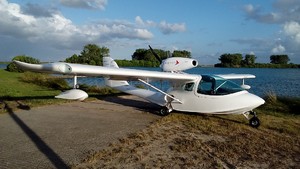 Description:

We are selling our Seamax.
one of most recent model on the second-hand market
Serial number 133
Only 320 total flight hours engine and airframe since new

First flight May 2015.

Radio 8.33 Mode S Transponder
Bilge pump
Water rudder
Flaps and elevator trim electrical
Rotax 912ULS

Training availabl
Information! This classified has been placed in the expired ads section due to old age.