CHECK THIS OUT
2017 Badland Aircraft Come take me Home!
Posted: Tuesday 12th September 2017
Category: Ultralight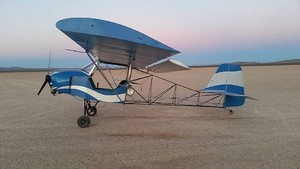 Description:

2017 Badland Aircraft F1, 12 hrs TT Compact Radial MZ34 100% Part 103 Ultralight legal, 246lbs TBE! Belite gauges: CHT/EGT, ASI, AGL, Fuel, Volt, TTO Tach. Built brand new with no expenses spared. Avid BB5 Disc brakes, 160mm discs, Competition Aircraft prop, all new everything, all aircraft hardware
Information! This classified has been placed in the expired ads section due to old age.