OFFERED FOR SALE
Aventura II
Posted: Thursday 29th June 2017
Category: Fixed wing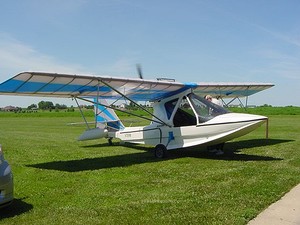 Description:

2004; Only 103 Hrs on Rotax with 3-Blade Warp Drive Propeller (Ground Adjustable). The Deluxe Version w/ "Soft" Start, Flt Instruments, Engine Cluster, GPS, Intercom, Electric Gear & Flaps
Information! This classified has been placed in the expired ads section due to old age.
More information:

Pedal Extensions (a must unless you're over 6 ft), Covers, Doors. Based in Iowa until sold in Canada (North of Detroit)...due to unforeseen circumstances the plane has not been removed from trailer; ready to be moved to its new home.
515-262-1124
WESTBROOKRICHARD@MSN.COM
United States