FOR SALE
EV-97 EUROSTAR SL
Posted: Tuesday 7th February 2017
Category: Fixed wing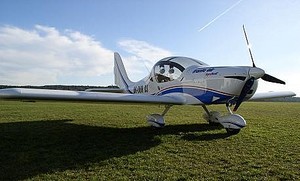 Description:

Light sport aircraft manufactured by in 2009 and powered by Rotax 912 ULS (100 hp) for sale. - Total time 1250 hrs - New engine 2015 (time 250 hrs) - Propeller ground adjustable Woodcomp Pro Plus 170/3/R (time 150 hrs)
Information! This classified has been placed in the expired ads section due to old age.
More information:

Transponder GARMIN SL40 TH, GPS GARMIN 296 Aircraft is in good condition, always parked in hangar. All documentation is available. Stationed in Letkov, Czech republic.
+420739534356
stepance@gmail.com
Czech Republic
48000 EURO